Consumer Product Packaging
At VAIA we have been creating package verification systems for over 15 years.  Industries served include Food and Beverage, Medical, Pharmaceutical, and even some electronics packaging.  Many of our standard products were designed specifically to verify that the labeling, coding or contents of a package are correct, and that the threat of misrepresented allergens is greatly reduced.
Our standard SureLabel product is a popular choice. It features a user friendly General User Interface that we designed in-house and a full suite of vision tool options including barcode or 2-D code reading, logo and brand pattern matching, label placement verification, date code presence or verification and more.  We have fielded scores of these systems all over the United States and South America.  All have the capability of remote login and support, and are made with simple, environmentally appropriate construction.
VAIA also has the capability to build a system to specifically meet the unique needs of any line or process. Our on-staff engineers are well versed in the unique requirements of various production environments like Food and Beverage and Pharmaceutical industries.  Our Mechanical design team are also experts in making a new system fit an existing line.  In one instance we literally built an inspection system into a wall to accommodate the line's geometric requirements.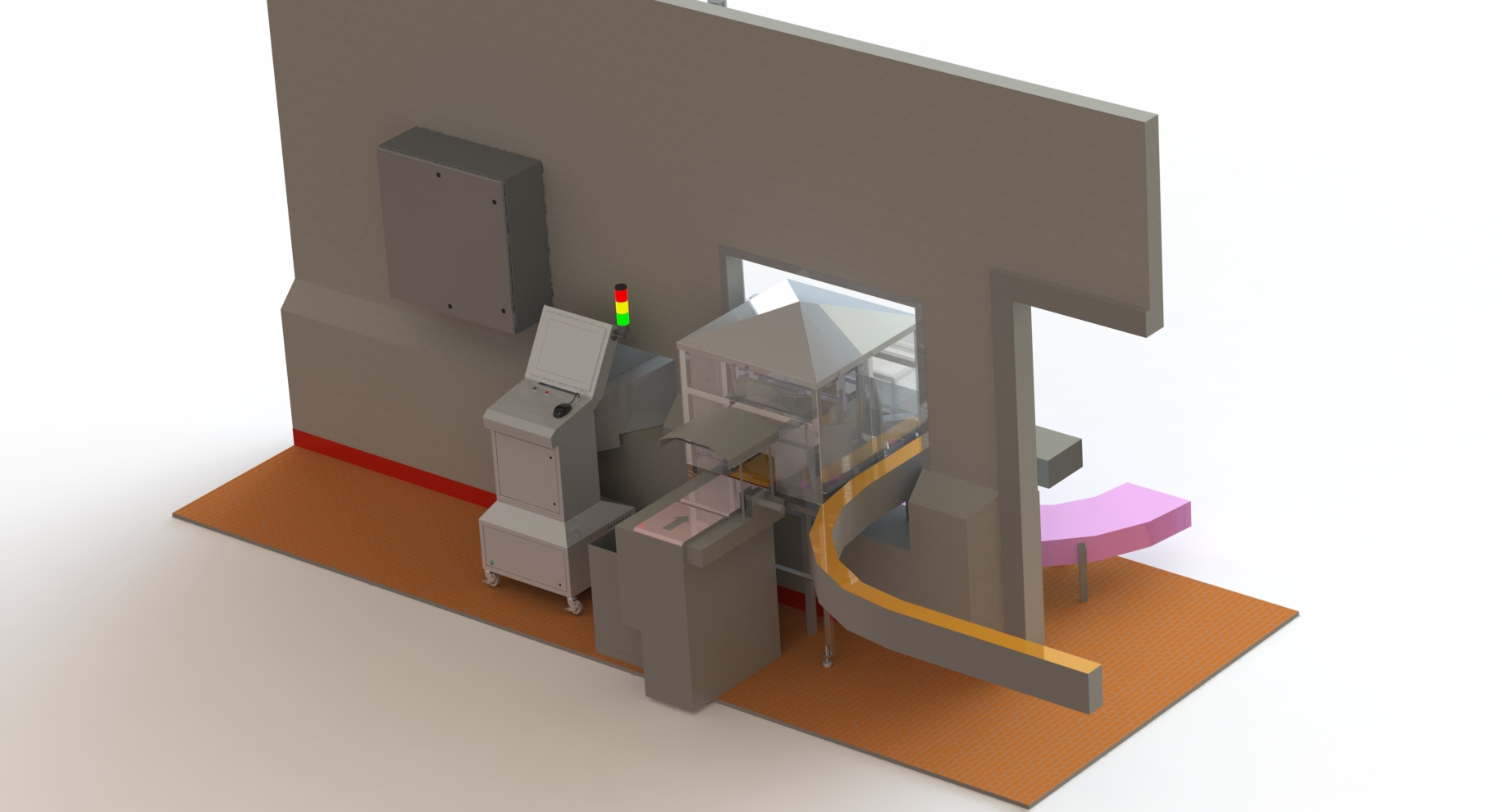 All of these systems allow for in-process – 100% inspection as the product moves down the line, preventing the need for statistical sampling, spot checkers, and additional personnel just to verify packaging correctness.
Things You Can Do With VAIA PVS Systems:
Check label presence
Check label alignment
Verify proper logo application
Verify flavor information
Read 1-D and 2-D codes
Check cap presence
Check cap color
Check for Tamperband presence and placement
Customized tool functionality