NEW: Professional and Customizable 3D Printing
We are proud to announce that VAIA has recently started professional and high quality 3D Printing services to continue expanding in the Machine Vision Field.
Using Roboze's industry-leading technology, the Argo 500, VAIA now has the ability to create professional 3D printing projects at our fingertips. The Argo 500 has been designed to create completed parts utilizing the highest performing super polymers and composites. It can monitor the regulation of material from the hygroscopic control to drying and preheating to the gradual cooling phase of the produced parts.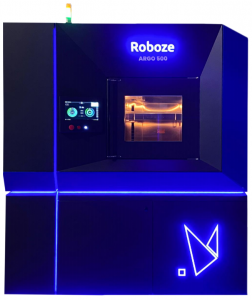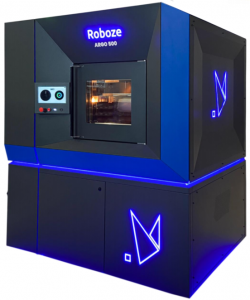 "Everything is designed to reach the highest performance ever seen in the industry." – Simone Cuscito, Roboze CTO
"This is a complete game-changer. It takes control of the supply chain and significantly mitigates the need to rely on costly and timely third party alternatives."  – Scott Crawley, VAIA's President, and CEO
If you are interested in utilizing our 3D capabilities or want to learn more, please fill out the form below. Someone from VAIA will be in touch as soon as possible.
Industry-leading printing accuracy system
Advanced PLC control
Higher production quality standards
Dynamic thermal process control
Heated Chamber up to 356 Degrees (180 Celsius)

The procedure of super polymers and composites needs a similar heated chamber to acquire high mechanical properties and to acknowledge the dimensional tolerances on the various parts produced.
PEEK
ULTEM
Carbon PA
Carbon Peek
Automated Control

All operation variables are managed in an entirely automatic way

Eliminates the manual operations and the experience required by the operator. Some of these operations include:

Leveling of the build plate to the calibration of the extruder

Insertion and automatic change of filament.

Drying and preheating of the material 
Process Certification

The ARGO 500 controls, examines, and saves all the information and parameters used in the production process

At the end of each print cycle, the system creates a data log that is recorded automatically and saved in the internal memory 
Communication and Maintenance

ARGO 500 is equipped with remote maintenance modules to examine possible anomalies and minimize the possibility of downtime for the advantage of productivity

The remote management feature includes the automatic sending of software updates to allow the ARGO 500 to evolve over time, acquiring new features, parameters, and intelligence