About VAIA Technologies
Founded as a Machine Vision Integrator in 2002 and headquartered just outside Boston MA and with offices in Austin TX, VAIA Technologies is an AIA Certified, UL Certified, full service automation, robotics, and machine vision integrator. VAIA Technologies provides turnkey vision solutions, custom machine builds, and vision consulting in support of manufacturing and OEMs across a wide range of industries.
The VAIA Technologies name reflects our full range of offerings and capabilities: Vision, Automation, Integration, Analytics.
VAIA is differentiated within the Machine Vision industry by extensive in-house software development and engineering expertise. Our systems have been successfully deployed nationwide and internationally to over 500 clients including many Fortune 500 clients. We specialize in conceptualizing, designing, installing, and maintaining solutions that address the most difficult challenges. Our engineers are highly skilled at identifying and deploying the most appropriate technology for each project. In addition to being a leading US-based Cognex Partner System Integrator (PSI), we have years of experience integrating technology with partners such as Keyence, Halcon, Allen Bradley, Fanuc Robotics, and others.
VAIA operates out of a 10,000 square foot production facility that includes a state-of-the-art vision and automation laboratory for rapid testing, iteration, and evaluation. Our engineering and field services staff have a collective 200+ years of industry experience.

Scott R. Crawley, 
Owner & President
Mr. Crawley earned his bachelor's degree in Mechanical Engineering from Monash University, Australia, and holds MBAs from both the University of Melbourne and the University of Chicago.
His 25+ year international career includes general management roles in FMC's subsea oilfield controls business and executive positions at Compaq/HP and Dell. He also spent two years living in Shanghai with responsibility for delivering all of Dell's consumer desktop and notebook platforms. Prior to joining VAIA, Mr. Crawley was President of Global Operations, Sales, and Marketing for ModusLink Global Solutions, an $800M revenue publicly-traded logistics and supply-chain company, where he was responsible for 4,000 employees and 30 manufacturing, forward, and reverse logistics facilities worldwide.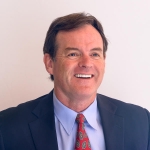 Phil Gouin, 
CTO & Co-Founder
Mr. Gouin holds a MS in Mechanical Engineering from the University of Rhode Island, and a BS in Mechanical Engineering from the University of Rhode Island.
As CTO, he develops and oversees the technical architecture for all VAIA projects, and oversees all corporate technical decisions. Mr. Gouin has over 25 years of machine vision integrator experience ranging from the development of core vision algorithms to product and project delivery management. He is an experienced leader of software development, having managed many successful product introductions from conception through release. Mr. Gouin has strong C++ development skills and is highly proficient in many Cognex products including CVL, VisionPro, OMI, PVE, and Checkpoint.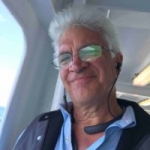 David Bentley, Engineering Manager
Mr. Bentley earned his BS in Electrical Engineering from the University of Rhode Island.
VAIA's Engineering Manager has 30 years of experience in the design and manufacture of automated machinery.  With a strong electrical and mechanical design background, Mr. Bentley is able to lead our design team in the design of complex mechanical systems, machine controls, and machine control programming.  His vision system design background is also a key factor in his ability to design innovative and cost effective machine vision solutions.  Throughout his career as an owner of an automation design firm, and a key member of our design staff, he has designed machine vision systems, material handling lines, automated manufacture and assembly lines, web handling machines, and various other custom machines for a broad range of industries.