VAIA Technologies is proud to announce the release of the revolutionary Ross-1 Robotic knife-sharpening system, designed and developed for our partner Dexter Russell, the leading manufacturer of industrial knives in the US. The Ross-1 utilizes state of the art 3D vision, robotics and automation technology to repeatedly deliver a superior quality, sharp knife-edge in under 30 seconds, with a capacity for up to 3000 knives per day. Learn More →
Scott Crawley, VAIA's President, was a recent guest on the BuilderNation podcast. In the podcast, Scott discusses a wide range of topics including:
The future of the Automation industry
Being an Entrepreneurial company in 2023
The importance of customer collaboration for VAIA
Scott and Elisa also dive into some of our latest projects including our Robotic Knife Sharpening System (Ross1). Check out the Podcast on the Builder Nation Youtube Page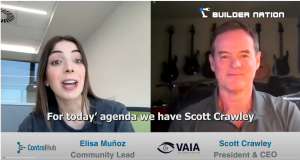 VAIA Technologies is a leading US provider of automated inspection solutions for customers looking to make dramatic improvements in product and process quality and reliability. We utilize the latest technologies and techniques in machine vision, automation, and robotics to deliver integrated solutions that address the most challenging customer needs.
VAIA Technologies – Our Vision is Your Success.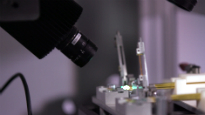 Experience the transformation: Replace manual inspection processes, with repeatable, reliable, automated machine vision inspection of every product. We develop and install turnkey automated machine vision systems that usually improve QA, improve throughput, and increase the repeatability of your inspection processes.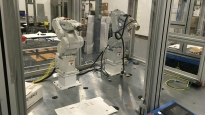 VAIA's controls and robotics experts are experienced at addressing complex, high precision and high speed material handling requirements from infeed through to product rejection. VAIA engineers use multiple PLC's to control our systems as well as integrate into facility resources.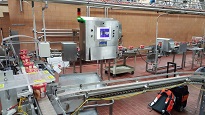 3D CAD modeling of the vision system and the installation environment minimizes surprises. Interface to your ERP, shop floor management, or other OEM systems for automated product transitions. When installed, systems are run through vigorous testing to ensure they meet your needs.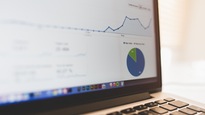 Increase your business intelligence by using the permanent records created by each vision inspection to fuel process improvement across suppliers, production lines and sites. VAIA can show you how.